TV Aerial Installations - Satellite, CCTV, Security & Networking
Book TV Aerial Installs Now
Fill out the form to get a callback from a local aerial man!
Book your TV Aerial or Satellite installations via this quick callback form.
Who is AerialGuy?
AerialGuy is a local aerial man who is a TV aerial and satellite installer engineer from Burnley, Lancashire. Free estimates are offered to all new and existing customers looking for aerial repairs and installs. Aerial Guy is highly recommended across the web with 1000s of followers on Facebook and 5 star reviews all across the web. AerialGuy offers same day service across Lancashire and guarantees all work.
TV Services Offered by Aerial Guy.
TV Aerial Signal Reception Repairs
Freeview Installations
Multi-Point Aerial Systems
Sky Dish Repairs
Freesat Installations
TalkTalk Youview Box Support
BT Vision Box Support
DAB Aerial Installations
Multiroom Freeview
Caravan TV Aerial System
Telephone Cable Extensions
WiFi Signal Extenders
External Power Sockets
Christmas Lights
With over 15 years of experience and hundreds of jobs in the audio and visual trade you can feel confident when arranging your digital tv aerial install or other media installs.
AerialGuy is friendly, yet professional, aerial man with many happy customers.
Other aerial mispellings include: aeriel, airial, airiel, ariel, arial, areil, erial, aeral, aeril, airal.
Why Choose AerialGuy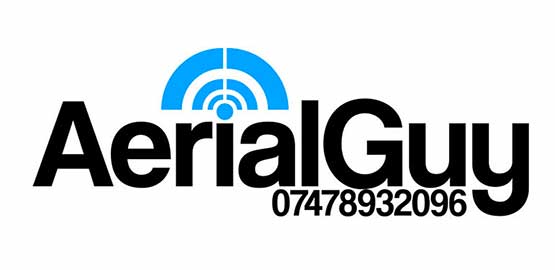 PROFESSIONAL INSTALLS
First and foremost, when working at your property professionalism is paramount. Aerial Guy will always provide you with a professional tv aerial or satellite dish install from start to finish. Rest assured that your digital TV install will be of very high quality.



CHEAP & AFFORDABLE
AerialGuys prices are cheap and affordable! Many tv aerial companies in the local area will charge you well in excess of double the average price for aerial installations. AerialGuy will always give you a free estimate and fixed prices for services. There will never be any extra undiscussed costs when I turn up to your property. The price I say, is the price you pay!



 
HIGHLY RECOMMENDED 
AerialGuy is a fast growing aerial and satellite installation business with more and more good recommendations being shared every day. I am proud of the growing number of positive reviews being left across the internet.
We promise to always use the best aerial equipment available and ensure you get the best quality signal!
AerialGuy offers complete TV aerial installations, for all property and customer types. To watch Freeview TV in the UK you need to have a digital TV aerial installed on your property.
Learn more about TV Aerial Installations.
TV aerial repairs are sometimes an ideal solution, if you have a bad signal. A number of things can break your TV aerial system.
Satellite Dish Installations
Satellite dish installation service in Burnley for Sky and Freesat. Freesat TV is the equivalent to Freeview TV but can have advantages.
Learn more about satellite dish installations.
Satellite dishes need to be perfectly aligned to a satellite to receive a good signal. Sky coax cables need to be completely undamaged and the connections need installing properly.
Multi-Room Aerial Installs
Many times people require a TV aerial feed into more than just one room. With the help of splitters and amplifiers you can have an aerial cable installed in every room you need.
Digital radio is a huge improvement over FM, install a DAB digital radio aerial on your chimney for great signal quality, and great radio all the time.
Learn more about DAB Aerial installs
Mount your flat screen TV on a TV bracket on the wall. TV brackets are also supplied for TVs upto 65"!
Learn more about TV wall bracket installations.
AerialGuy understands new technology can be confusing, that's why support is offered for all kinds of electrical devices.
Slow internet speed can be really frustrating, but luckily ethernet cables can help. If your device accepts a network cable then increase our speeds by installing CAT5 or CAT6 cables.
Learn more about networking solutions.
If you are having problems with wifi signal in your house then AerialGuy can install and set up WiFi extenders for you.
Cameras are everywhere, they keep things safe. Feel that same safety with your own CCTV install. Monitor the cameras remotely on your phone and never worry again. Homes and businesses alike, CCTV Cameras will make you safer.
Learn more about CCTV Camera Installations.
Lighting is an essential part of keeping your home looking nice and being more secure. Motion detection lights are one of the best ways to keep intruders out and also great for lighting up your garden at night.
Learn more about Outdoor Security Lighting.